Xiaomi No. 1 Smartphone Seller in India, Realme inches closer to Samsung
25 Apr 2021: Canalys, a leading global technology market analyst firm revealed in its latest smartphone market report, that the global supply constraints hit the smartphone shipping in India in Q1 2022.
In the first quarter of 2022, Smartphone sales surged in India with units sold touching 38 million units in Q1 2022. There is around a 2% increase in overall sales compared to Q1 2021.
Xiaomi holds the top position shipped 8 million units same quarter which was 24% down from last year. The market share of Xiaomi fell 21% from 28% in the same period.
Whereas, Samsung's shipments declined by only 2% to 6.8 million counting the market share at 18% down by 1% compared to last year. Vivo and Oppo shipments also fell by 15% to 5.7 million units and 13% to 4.6 million respectively.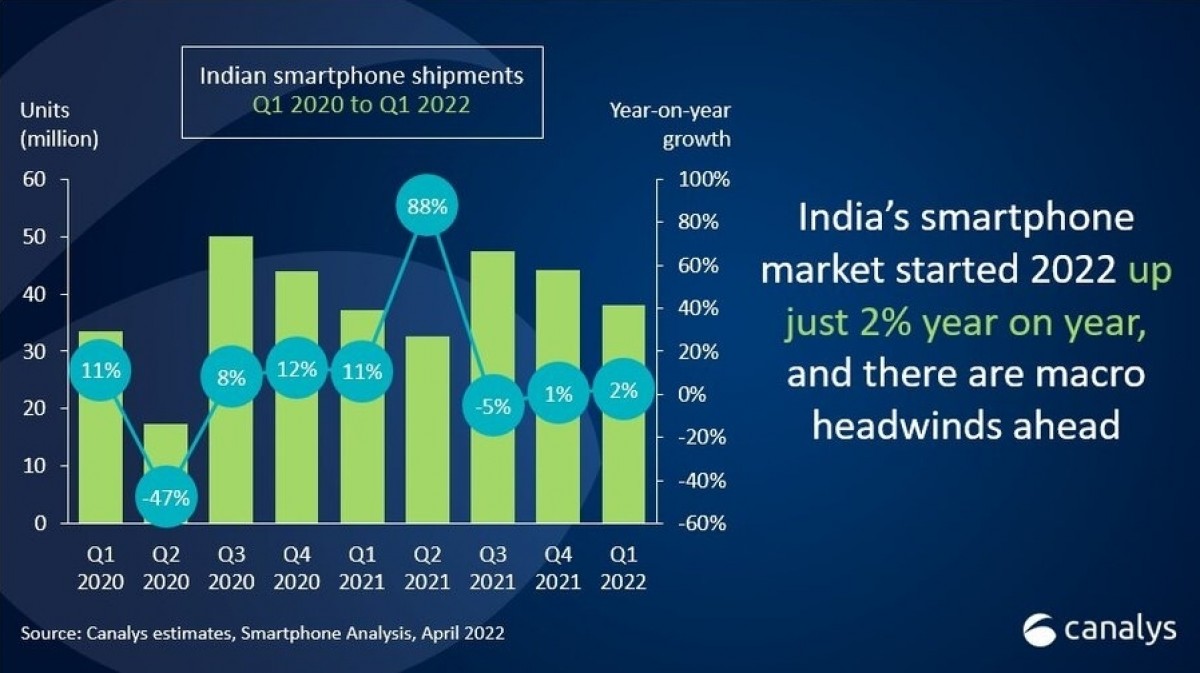 While on the other hand Realme was the only smartphone maker that registered growth in the same period. Realme shipped 6 million units, 40% more than Q1 2021 with the market share achieved at 18% compared to 12% in the same period.
As per an analyst at Canalys, Realme and Itel managed to take on the competition with solid supply. Other makers eventually started to improve their numbers in March 2022 and are positive about Q2, expecting a strong quarter.
He also added in his statement – The biggest challenge vendors will face in 2022 will be maintaining device affordability,". "Oil prices in India are at an all-time high and wholesale inflation touched 14.6% in March 2022. While on the other hand Volatility in foreign exchange rates and higher operational costs due to inflation put further pressure on vendors to maintain their profit margins.
Canalys also said smartphone makers will try their best to gain the market share but that would be possible only if they have a steady flow of mid-to-low-end devices for customers.
Source: Google News & Canalys