Top 10 Cryptocurrency by Market Cap You Can Invest in 2021
Investing in Cryptocurrencies is becoming more lucrative with multiple options of cryptocurrencies. Yes, apart from Bitcoin there are many virtual cryptocurrencies now traded with huge volume by investors.
I know you still not aware about the other cryptocurrencies that can give you the lucrative returns in the long run. So, we brought here the cryptocurrency by market cap in which you can invest in 2021 with the information of each crypto currency.
Top 10 Cryptocurrencies by Market Cap to Invest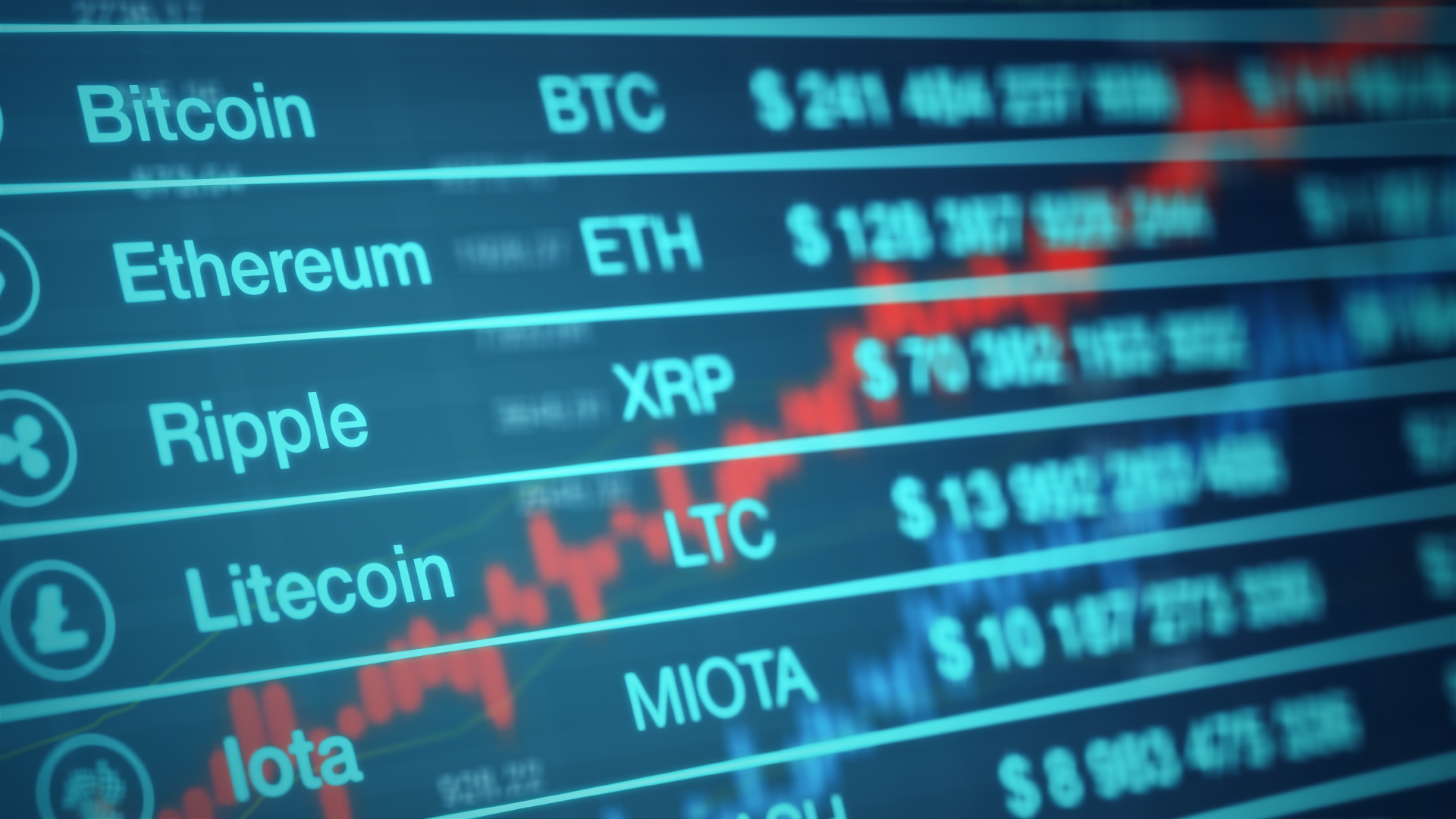 #1 Bitcoin – US$ 727 Billion (Approx.)
One of the well-known as well with highest market capitalization in the crypto market, Bitcoin is trading at Rs US$ 38,790.65. It is also one of the highly volatile and high volume trading cryptocurrency in the world in which you can invest from all the leading crypto exchanges.
Bitcoin is one of the most preferred cryptocurrency traded with high volume and accepted in various countries as digital payments. Even now a country has declared it as a legal tender to accept as official currency to make payments.
Also Read: El Salvador the First Country in the World to adopt Bitcoin as Legal Tender
#2 Ethereum – US$ 281 Billion (Approx.)
Just after Bitcoin, if any other cryptocurrency is most valued that is Ethereum trading at US$ $2,411.69 is second largest cryptocurrency by market cap in the world. Compare to Bitcoin and other cryptocurrencies, Ethereum has given highest return to investors making it second most preferred crypto asset to invest.
Also Read: Ether Cryptocurrency Hits New High Challenging Bitcoin Dominance
#3 Tether – US$ 62.58 Billion (Approx.)
Trading at US$ 1.00, Tether cryptocurrency has been introduced in 2014 has become one of the third most valued cryptocurrency that mirrors the price of the U.S. dollar, issued by a Hong Kong-based company Tether.
As of September 2020, there are over 14.4 billion USDT tokens in circulation, which are backed by $14.6 billion in assets, according to Tether.
#4 Binance Coin – US$ 53.60 Billion (Approx.)
Binance is one of the biggest cryptocurrency exchanges globally. And Binance Coin is an integral part of the successful functioning of many of the Binance sub-projects.
The idea behind Binance's name is to show this new paradigm in global finance — Binary Finance, or Binance. Trading at US$ $349.15, since Binance Coin has been launched, the exchange has also benefited from increased investor interest in the token.
#5 Cordano – US$ 47 Billion (Approx.)
Cordano is an open-source project also aims to "redistribute power from unaccountable structures to the margins to individuals" — helping to create a society that is more secure, transparent and fair.
Presently trading at US$ $1.47, Cardano is one of the biggest blockchains to successfully use a proof-of-stake consensus mechanism, which is less energy intensive than the proof-of-work algorithm relied upon by Bitcoin.
#6 Dogecoin – US$ 40 Billion (Approx.)
Dogecoin is based on the popular "doge" Internet meme and features a Shiba Inu on its logo. It is created as a joke by software programmers Billy Markus and Jackson Palmer, who wanted to joke around the widespread cryptocurrency growth.
Trading at US$0.3032, Dogecoin is not very popular among the cryptocurrency investors but also of the cheapest cryptocurrencies to invest in. It is very much different from Bitcoin especially in terms of proof-of-work and there is no limit to the number of Dogecoin that can be mined.
#7 Ripple (XRP) – US$ 38.74 Billion (Approx.)
Ripple or with symbol XRP trading at US$0.8393 is the seventh largest cryptocurrency in terms of market cap with track record of most profitable cryptocurrency in last years. XRP is the currency that runs on a digital payment platform called RippleNet, which run by a company called Ripple.
The XRP Ledger is open-source and is not based on Blockchain, but rather the previously mentioned distributed ledger database that is maintained by the global XRP Community.
Also Read: What is Blockchain & How Blockchain is Used in Cryptocurrency
#8 USD Coin – US$ 23.88 Billion (Approx.)
USD Coin with the current price US$1.00 a stable coin the price of the same is directly attached with US dollar. Every unit of this cryptocurrency in circulation is backed up by $1 that is held in reserve, in a mix of cash and short-term U.S. Treasury bonds.
Digital dollars is used like other digital elements, they move fast, highly circulative and spread at the speed of the internet. And now USD Coin can be traded like how we share content, and are less expensive and safer than the existing payment systems.
#9 Polkadot – US$ 21.20 Billion (Approx.)
It is a an open-source sharding multichain protocol that facilitates the cross-chain transfer of any data or asset types, not just tokens, thereby making a wide range of blockchains interoperable with each other.
Polkadot trading at US$$22.38 is interoperability seeking to establish a fully decentralized and private web, controlled by its users, and simplify the creation of new applications, institutions and services. Further it has plans to make and connect decentralized apps, utilities, and companies simpler.
#10 Bitcoin Cash – US$ 11.20 Billion (Approx.)
Bitcoin Cash is a peer-to-peer electronic cash system with aim to become sound global money with fast payments, micro fees, privacy, and high transaction capacity (big blocks).
Trading at US$598.62, Bitcoin cash makes a place in this rundown on account of its ability to process transactions rapidly with very low fees. This crypto offers scalability, which suggests its capability to grow later with more demand in the market in which you can also invest.
Also Read: Should You Invest in Bitcoin and Cryptocurrency: 5 Things to Know
Note: All Cryptocurrencies Market Cap as on Price 18 June 2021
Source: Coinmarketcap