The first Solar Eclipse of the year 2021 is going to occur on June 10, 2021. It will be a complete eclipse as Moon will cover as a ring of fire when it will arrive between the Sun and Earth, blocking the light of the Sun from reaching Earth.
People who are looking to watch it must use protective solar eclipse-viewing glasses to directly view the event without any risk of damaging their eye vision.
This solar eclipse will take place on June 10 and this annular solar eclipse event will start at 01:42 PM (IST) and will be visible to sky gazers until 06:41 PM (IST).
Where is the Solar Eclipse Visible 2021?
As per NASA, the solar eclipse will be visible only in few countries like Canada, Greenland, and Russia. It will be visible for those who are based in Canada, northern Ontario and on the north side of Lake Superior. However, in Canada, it will be visible only for three minutes.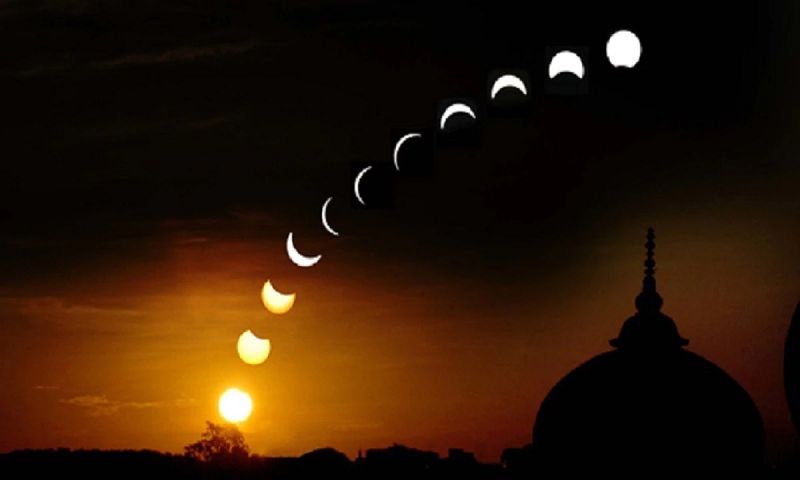 When the solar eclipse will fully occur the Moon will completely cover the Sun and a ring of fire will be seen in the sky, but this ring will be visible only in Greenland.
This astronomical event will also appear in Siberia and the North Pole. Countries like the US and India will miss out on this solar eclipse, however, the East Coast and the Upper Midwest people will get a glimpse of it after sunrise.
What does the ring of fire Solar Eclipse mean?
As per NASA, when the Moon is farthest from Earth within its elliptical orbit, this causes a ring of light, which is visible around the Moon.
In simple words, the distance between the Moon and Earth is so far away that the moon appears a bit smaller and does able to cover the entire view of the Sun. Hence, you get a view of a ring of light that is also called the 'Ring of Fire'.
How to see solar eclipse 2021 in India?
Unfortunately, Indians will miss the event, as it is not visible from India but people here can watch this cosmological event online that will be streamed live on various websites.
So, keep watching the news websites and live video channels to see the fire of the ring.  
When is the Next Solar Eclipse 2021?
The next Solar Eclipse will be happening on 4 December 2021, and this time again it will be not visible in India. While people from South America, the Pacific, the Atlantic, various parts of the Indian Ocean and Antarctica will get to see the last solar eclipse of 2021.
Also Read: World's Largest Iceberg Breaks off from Antarctica: Latest Update